Supplement Facts Template
Warning
: fopen(/tmp/phpfastcache/athenseaglewings.org/Files/ec/bb/ecbbc1e3c76075cb8391ecde3800b1e4.txt): failed to open stream: No space left on device in
/var/www/html/athen/system/libraries/phpfastcache/vendor/phpfastcache/phpfastcache/src/phpFastCache/Core/Pool/IO/IOHelperTrait.php
on line
304Warning
: fwrite() expects parameter 1 to be resource, boolean given in
/var/www/html/athen/system/libraries/phpfastcache/vendor/phpfastcache/phpfastcache/src/phpFastCache/Core/Pool/IO/IOHelperTrait.php
on line
305Warning
: fclose() expects parameter 1 to be resource, boolean given in
/var/www/html/athen/system/libraries/phpfastcache/vendor/phpfastcache/phpfastcache/src/phpFastCache/Core/Pool/IO/IOHelperTrait.php
on line
306Warning
: fopen(/tmp/phpfastcache/athenseaglewings.org/Files/ec/bb/ecbbc1e3c76075cb8391ecde3800b1e4.txt): failed to open stream: No space left on device in
/var/www/html/athen/system/libraries/phpfastcache/vendor/phpfastcache/phpfastcache/src/phpFastCache/Core/Pool/IO/IOHelperTrait.php
on line
304Warning
: fwrite() expects parameter 1 to be resource, boolean given in
/var/www/html/athen/system/libraries/phpfastcache/vendor/phpfastcache/phpfastcache/src/phpFastCache/Core/Pool/IO/IOHelperTrait.php
on line
305Warning
: fclose() expects parameter 1 to be resource, boolean given in
/var/www/html/athen/system/libraries/phpfastcache/vendor/phpfastcache/phpfastcache/src/phpFastCache/Core/Pool/IO/IOHelperTrait.php
on line
306Warning
: fopen(/tmp/phpfastcache/athenseaglewings.org/Files/ec/bb/ecbbc1e3c76075cb8391ecde3800b1e4.txt): failed to open stream: No space left on device in
/var/www/html/athen/system/libraries/phpfastcache/vendor/phpfastcache/phpfastcache/src/phpFastCache/Core/Pool/IO/IOHelperTrait.php
on line
304Warning
: fwrite() expects parameter 1 to be resource, boolean given in
/var/www/html/athen/system/libraries/phpfastcache/vendor/phpfastcache/phpfastcache/src/phpFastCache/Core/Pool/IO/IOHelperTrait.php
on line
305Warning
: fclose() expects parameter 1 to be resource, boolean given in
/var/www/html/athen/system/libraries/phpfastcache/vendor/phpfastcache/phpfastcache/src/phpFastCache/Core/Pool/IO/IOHelperTrait.php
on line
306Warning
: fopen(/tmp/phpfastcache/athenseaglewings.org/Files/ec/bb/ecbbc1e3c76075cb8391ecde3800b1e4.txt): failed to open stream: No space left on device in
/var/www/html/athen/system/libraries/phpfastcache/vendor/phpfastcache/phpfastcache/src/phpFastCache/Core/Pool/IO/IOHelperTrait.php
on line
304Warning
: fwrite() expects parameter 1 to be resource, boolean given in
/var/www/html/athen/system/libraries/phpfastcache/vendor/phpfastcache/phpfastcache/src/phpFastCache/Core/Pool/IO/IOHelperTrait.php
on line
305Warning
: fclose() expects parameter 1 to be resource, boolean given in
/var/www/html/athen/system/libraries/phpfastcache/vendor/phpfastcache/phpfastcache/src/phpFastCache/Core/Pool/IO/IOHelperTrait.php
on line
306
athenseaglewings.org -Supplement Facts Template Our free Nutrition Label Maker provides 3 nutrition facts templates. Use the generator to create the perfect label for your food and supplement products.
Rules For Supplement Labels
SAVESource: www.supplementquality.com
Rules For Supplement Labels
Us supplement labeling formats. U.S. Supplement Facts Label Formats. For Supplement Facts labels, the Standard nutrients (calories, fat, carbohydrates, Vitamin C, etc.) are governed by NLEA rules, regarding nutrient name, nutrient order and when they can be listed on the label.
Us Supplement Labeling Formats
SAVESource: www.esha.com
Supplement Facts Template el template. Fully editable and print ready label design for dietary supplement products, with white and black variants. All graphics are vector. ---
Private Label Nitric Oxide, Pre Workout Supplement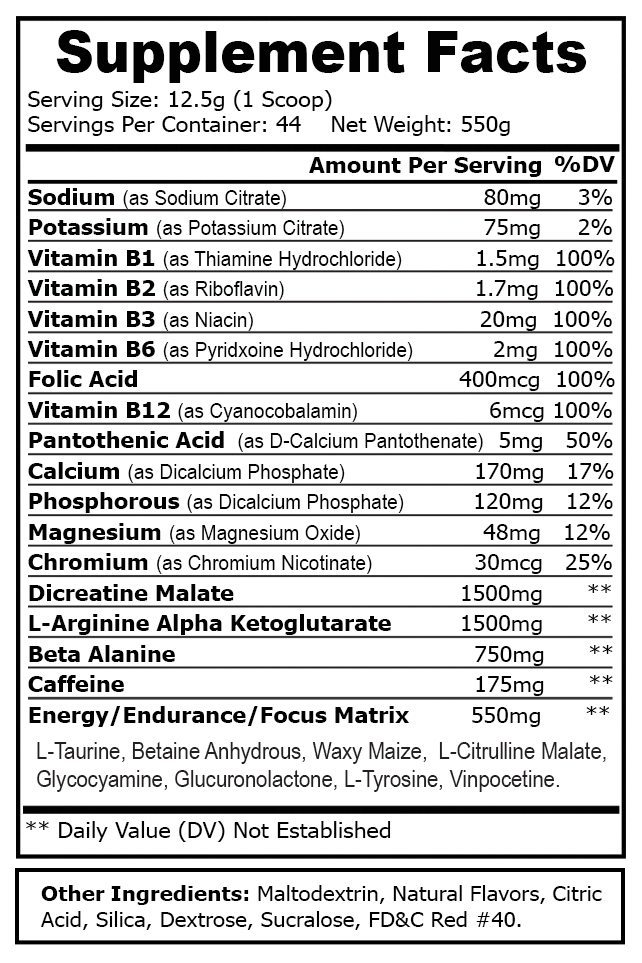 SAVESource: www.voxnutrition.com
Image info:
Resolution: 250x204
Size: 23kB
Supplement facts template. rules for supplement labels, nutrition facts label vector templates download free vector art, 60 beautiful fact sheet templates examples and designs, supplement label template vol 79 label templates template and fonts, colorful supplement facts template photo example resume templates
10 Luxury Supplement Facts Template
SAVESource: destinysoftworks.com
most popularSupplement Facts Template ideas for 2018. BrowseSupplement Facts Template designs and decorating ideas. Discover inspiration for yourSupplement Facts Template remodel, including colors, storage, layouts and organization.
Top Suggestions ofSupplement Facts Template
Nutrition Facts Template Word, Food Lable Template, Nutrition Food Label Templates, Supplement Facts Template Download, Examples of Dietary Supplements, Blank Nutrition Food Label Template, Dietary Supplement Label, Supplement Label Sample, Nutrition Facts Template Canada, Supplement Facts Template Word
More Pictures from Supplement Facts Template